Hypnotherapy: St Albans, Hoddesdon, Hertfordshire and Online
You're not broken! But the programs you have running in your brain might be.
Do you know that you deserve so much better from life than what you've got, but have no clue how to get it? Feel like your bad habits are running (and ruining) your life? Believe that maybe there's no real hope for you to change, but you still have that tiny sliver left that maybe you can?
Let me help you finally take back control and transform your life! Watch this quick video to find out how.
" From the very next day I found that I was leaving food when I didn't want any more,rather than keeping on until there was nothing left. My snacking was much less, and I was automatically choosing healthier options.
I don't feel like I've been missing anything as I still have the odd biscuit, sweets and chocolate, but I no longer finish the whole pack. I feel completely in control, and like I have a platform to build on over time.
I was slightly dubious because I was worried I might still carry on with my old habits regardless, but for me the results have been instant. It is reassuring to know that I have a recording to listen to so that I can keep up with the new me and as an added bonus it's very relaxing!
I would highly recommend Geraldine for her friendly demeanour. Sessions are
tailored specifically to you after some thoughtful and gentle questions. "
" It was nice setting aside 40 minutes just for me, a chance to sit down and listen to my brain. The full body relaxation to start off with feels such a treat, and then you get eased into doing the brain work – nothing traumatic though, just getting your brain into good habits.
It's amazing what comes to mind when you just let yourself get absorbed! "
" I was hugely surprised how effective the session with Geraldine has been. The best thing was how she made me understand the source of my food cravings and taken away the power they had over me. Since the session one week ago, I did not have a single craving for chips.
Before I would eat one bag almost every evening in front of the telly. I can wholeheartedly recommend Hypnos Wellbeing 10/10! "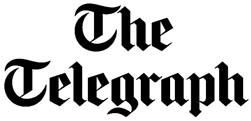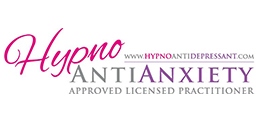 What do i do?
– I use the Hypnotherapy and Neuro Linguistic programming to uncover, change and move you on from those unhelpful, outdated programmes that are keeping you and your brain stuck in the same old, same old.
– I use the Cognitive Behavioural Psychotherapy to shed light on how your thought, emotions, behaviours and physical self are all influencing each other, for better or for worse. Once you can see it all so clearly, you'll have the power to change it for the better.
– I use my Nutritional Therapist qualification to help you tweak your eating so that you're not only looking better, but you're feeling better too.
– And last but not least the Health coaching is there to set your goals and cheer you on and give you a kick up the bum until you get there. Support and accountability in equal measure my friend!
So how can you experience this for yourselves and find out more?
The easiest way is to drop me a line at hypnoswellbeing@gmail.com or call 03333 580534 where we can chat, get to know each other and hatch a plan. I have clinics in St Albans, Hoddesdon and offer Telephone or Online coaching for your convenience.
As well as my professional qualifications, I am also registered with the General Hypnotherapy Register. This is a professional body which has a strict code of standards and ethics which all its members must abide by. I also hold Professional Indemnity Insurance and am registered with the Information Commissioner. Please note also that individual results will vary and that as with any therapy there are no guarantees.
Customer Update
As of the 15th of June, I will be back seeing clients in person at the Shawe Physio clinic in Hoddesdon and at the Verulum clinic, St Albans as of July.
I ask that you also wear your own face mask where possible. If you are one of the groups advised to shield or stay at home I will sadly not be able to see you in person at this time.
Online appoints are always available as an alternative.
As per government advice, If you or anyone in your householdhas had the following Corona symptoms (or has done so in the last 14 days) then you must not attend and cancel the appointment (you will not be penalised for this).
HIGH TEMPERATURE - NEW CONTINUOUS COUGH - LOSS OF TASTE OR SMELL
Thank you for your understanding. If you require any more information, please feel free to get in touch.
Get In Touch
Losing all hope of losing weight?
Download my FREE eBook, "Five Simple Steps to Ditching the Junk from Your Head So You Can Ditch the Junk from Your Plate'"!