INSTANT ACCESS
To My Weekly Emails AND My BONUSES
eGuide: 'Five Simple Steps to Ditching the Junk from Your Head So You Can Ditch the Junk from Your Plate'
Audio: The Emotional Eating Eliminator
Learn how to control emotional eating so that you lose weight but also manage your weight into the future.
Let go of feeling a slave to emotional eating, so that you are free to do what you really want to do in life again.
Release the 'shame factor' so that you gain the self respect you desire.
Where should we send your freebies?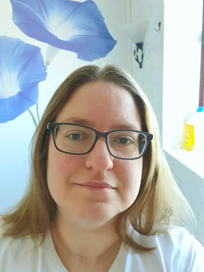 From the very next day I found that I was leaving food when I didn't want any more, rather than keeping on until there was nothing left. My snacking was much less, and I was automatically choosing healthier options.
I don't feel like I've been missing anything as I still have the odd biscuit, sweets and chocolate, but I no longer finish the whole pack. I feel completely in control, and like I have a platform to build on over time.
I was slightly dubious because I was worried I might still carry on with my old habits regardless, but for me the results have been instant. It is reassuring to know that I have a recording to listen to so that I can keep up with the 'new me' and as an added bonus it's very relaxing!
M.B